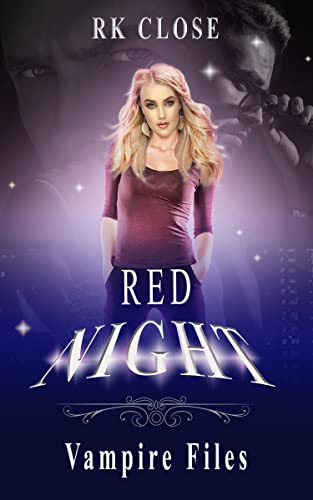 02/23/2023
★★★★★ "If you love all things vampires, then this is the book for you. I was instantly captivated and drawn into Samantha's world. The characters in this book are so well defined, you feel as if you're living inside the book itself - a movie playing inside your head. I couldn't put it down!"— BOOK LOVER REVIEWS on Amazon
Spying on people is about as exciting as waiting for water to boil, until private investigator Samantha Chase inadvertently spies on a mysterious vampire named Adam. Without warning, Samantha's life takes a thrilling yet terrifying turn.
Adam's thought of nothing but revenge and justice. He's hunted a notorious vampire across centuries for the sole purpose of destroying the one who stole everything from him. Then, Samantha literally stumbles into his path, and suddenly, Adam has a new reason to live. But Adam isn't the only vampire to notice there is something special about Samantha Chase. When Adam's nemesis recognizes a new way to torture Adam, he also sets his sights on Sam but for a frighteningly different reason.
♥ Intensely romantic and incredibly suspenseful, Red Night walks that fine line between caution and desire. This is a dangerous love story.
★★★★★ "I'm an enthusiastic vampire fan. It's fair to say that I've loved them long enough. I've seen many an iteration of the children of the night; from mindless beasts to those who sparkle and subscribe only to animal blood. It's been a while though, since I found vampires that follow the cardinal rule: a balance between reason and savagery that allows a monster to pass for human before our very eyes. R.K. Close gave me those vampires, and a little more. "Red Night", the first book of the Vampire Files introduces us to Samantha Chase. Sam is smart, independent and blessed by both common sense and the initiative to sign herself up for an adventure, if needed be." — READER REVIEW