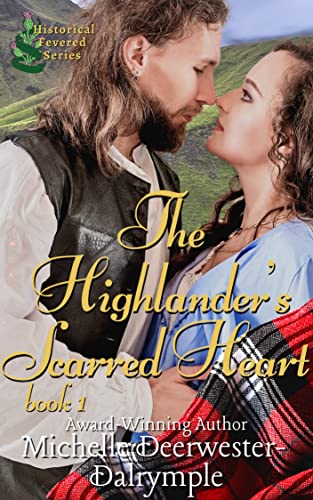 01/24/2023
♥When Sean walks into the village with a scarred face and a scarred heart, he is only hoping for a dry place to sleep. Then he meets the one woman who sees the man under the scars . . . and his life is changed forever. ♥
A hot and fast short novella, like a fevered kiss in the dark, full of passion, steam, and true Highland romance!
Sean MacDubh has no prospects in life, moving from village to village, a lone nomad with a scarred face.
Wynda Ferguson lives a simple life as a baker's daughter. Until the mysterious hooded Sean walks into her life. Now she wants to know all about this man who captivates her attention.
And her heart.
When Sean's heart calls out to her, Wynda sees past the scars and sees him as a man.
Will she be the woman who gives Sean hope once more?
If you love fast-paced tales of strong women, men in kilts, and Highland Romance, you will love The Highlander's Scarred Heart!
Historical Fevered is a series of interconnected, stand-alone historical romance stories. Each book promises a sweet yet steamy, happily ever after.