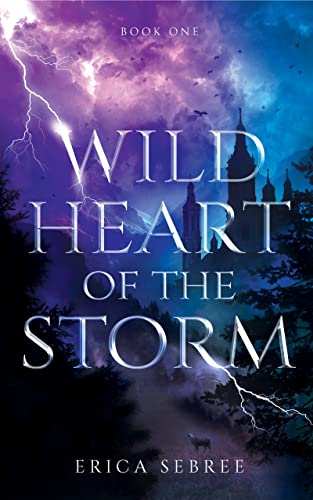 01/22/2023
When her magic brings assassins to her door, the mysterious metalsmith might be her only escape.


Secreted away nine years ago, Ffion Ainsley now leads a quiet life, hidden away in the mortal realm. Until her dormant magic begins to manifest.
When a charming and persistent shop owner tempts her from her solitude on the very day a hunter drags a dead wolf into town, Ffion's magic erupts. With a brush of her fingers, the wolf awakens amid a crowd of villagers. Drawing the attention of assassins, Ffion narrowly escapes with a mysterious man who knows her true identity. Together they flee, returning to the Fae kingdom of Tremaene across the sea.
But her home isn't as she remembers. The once lush land is barren. An army of rebels resides in a mountain stronghold. And a young high-priestess wields the crown. But things are far worse than they appear, and the truth will force Ffion to confront the past she's long hidden from.
Will her untamed magic protect her? Does she have the courage to claim what's rightfully hers? And will it be enough to save those she left behind nine years ago?
____
Wild Heart of the Storm is the first book in the Wild Heart fantasy series, though it can be read on its own. Perfect for fans of Sarah J. Maas, S. A. Chakraborty, Morgan Rhodes, Karen Marie Moning, and Elise Kova.